About Convini
Convini is a full service solution for food and beverages in the workplace. We offer self-service stores as well as coffee solutions to fit all types of workplaces. Our mission is to help people feel good and achieve more. Since we started in 1995, Convini has increased steadily in number of employees, number of customers and sales. Our offices in Stockholm, Gothenburg and Malmö, offer Convini services to companies in over 15 cities throughout Sweden.
Even as we grow, we are committed to maintaining the spirit and values of a smaller company. In everything we do we aim for simplicity, commitment, confidence and good service attitude. We care about the environment and integrate environmental issues into all aspects of our operations.
Convini Store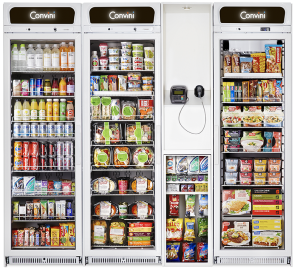 The Convini self-service stores provide our clients employees with energy and refreshment throughout the day. The concept of "food at work" consists of refrigerators and freezers with in-built payment stations that are continuously maintained and stocked with food, snacks and beverages.
We will visit you as often as needed to stock breakfast products, ready meals, snacks and drinks. We work with well-known producers and brands. Over the years our clients have shaped our product assortment; it is constantly evolving and adapts to the specific size and needs of every workplace.
Each of your employees receives a Convini card to use to make purchases at their store. Your employees pay for their own purchases at the end of each month. It could not be more convenient to have renewed energy all day long.
With a Convini store at the workplace, employees have access to food, snacks and beverages at any time of the day. We hope that you choose to continue your relationship with Convini and that we are able to provide your food and coffee solutions into the future.
Convini Coffee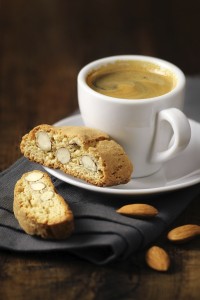 Convini provides café solutions adapted to each individual workplace. Based on the size of the workplace, number of employees and preferences, we will suggest the best package of equipment, service and coffee/tea products. We will visit you as often as needed to maintain the equipment and to stock coffee, tea and condiments.
Contact Us
Please contact us to find out more about our concept. If you are outside of Sweden, the phone number is +46 8506 68590.